So, then, as you may or may not know, we here in Connecticut have just experienced our first winter storm of the season this past Saturday. Before Halloween. Snow in October is not a common occurrence in Connecticut. And it wasn't fun. At all. Usually the first snow is greeted (atleast by me) with a decent amount of enthusiasm. It's usually light, and fluffy, and pretty, and there's nothing like walking in the snow as it falls down for the first time or three! However, this was different. And, as I said, not fun. At all.
It's time to find a run-in for ole Rainbow!
She currently lives on our front porch.
Following a bit of rain, the snow started. As I watched it accumulate through my window, I started thinking that it was accumulating at an alarming rate. We were supposed to go to a Halloween party that afternoon. An hour after the snow started, I decided we weren't going anywhere. My kids were devastated. And then we started hearing crack, crack, pop. Branches and trees splintering and breaking from the weight of the snow. Suddenly as my 3 year old says,
"Power went BANG and FLASH and then was gone." And we've been living in the dark. and cold. without hot water. ever since. They're now saying that the power will be restored to our area by 12:00 a.m. Monday morning. Leaving us in the cold. dark. for about 8 days. Yeah, I know it could be worse. Much worse. But I still want my power back! And for the kids to go to school! Ah well ;)
Anyway, the other part of this post is the usual Bead Table Wednesday post...only problem is that I can't show you my actual bead table! Which is i
n my cold office. That I'm not going into right now because it's too forgheen cold.
But I can show you what is sitting there, because while I'm not working on anything right now (cold. dark. can't see at night. won't play with beads with kids around b/c something will get broken), I have received a few packages. That I managed to open for the obligatory ohhhing and ahhhhing before rushing out to stand before the fireplace ohhhing and ahhhing for a different reason.
So, then, you ask, what were in those lovely packages? Some goodies from Kristi. And others from Sue.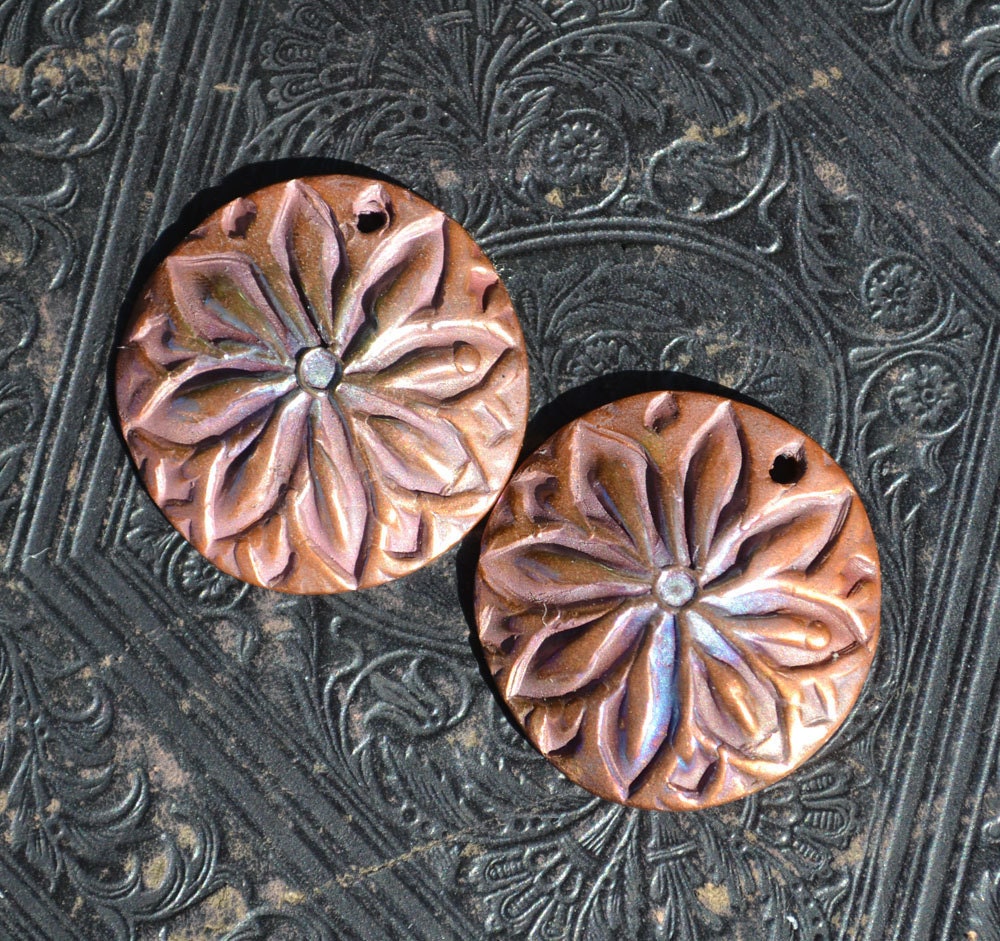 I *love* Kristi's pieces. And took advantage of the lovely sale she was participating in with Melinda Orr. Those lovelies above? MINE! And these below?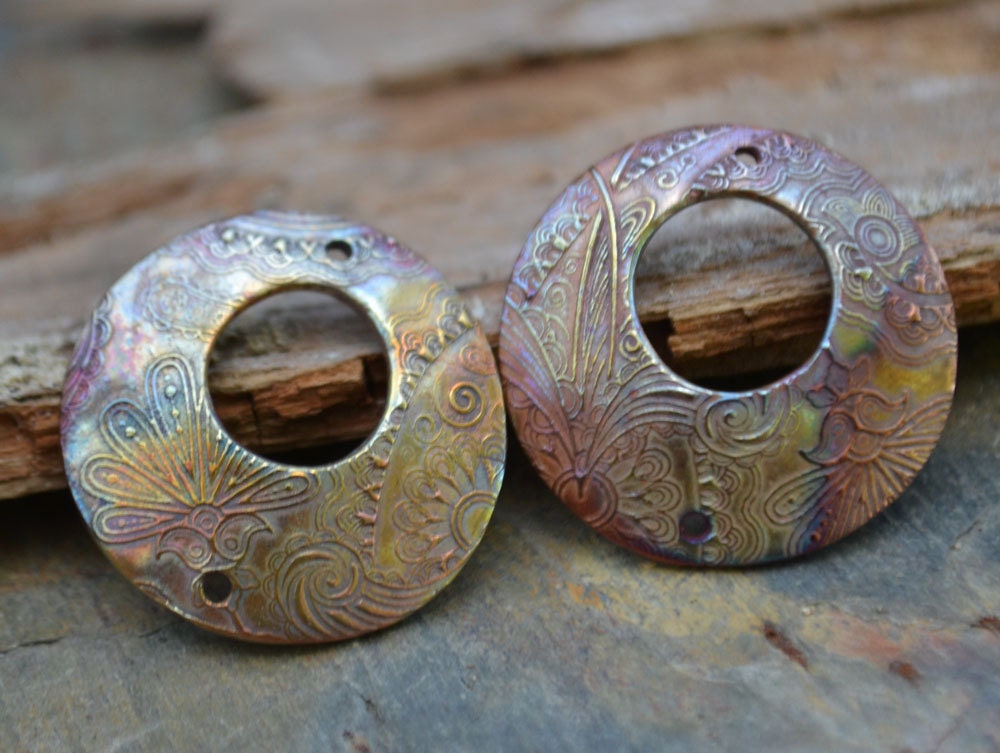 Yep, mine! And so are these!
And I have to tell you, I've admired Kristi's pieces sososo verymuch, but because I can't purchase unless I sell, I've had to hold off on purchasing. Finally sold a bunch of stuff, and immediately placed an order. And boy, these pieces just totally knocked my socks off! They're even more lovely than these beautiful pictures show...amazing, totally amazing. Phew.
And then during the same sale, I also snagged some of Sue's lovely glassyness! Sue's work is just incredible, and I was so happy to fondle these beauties in my hands :)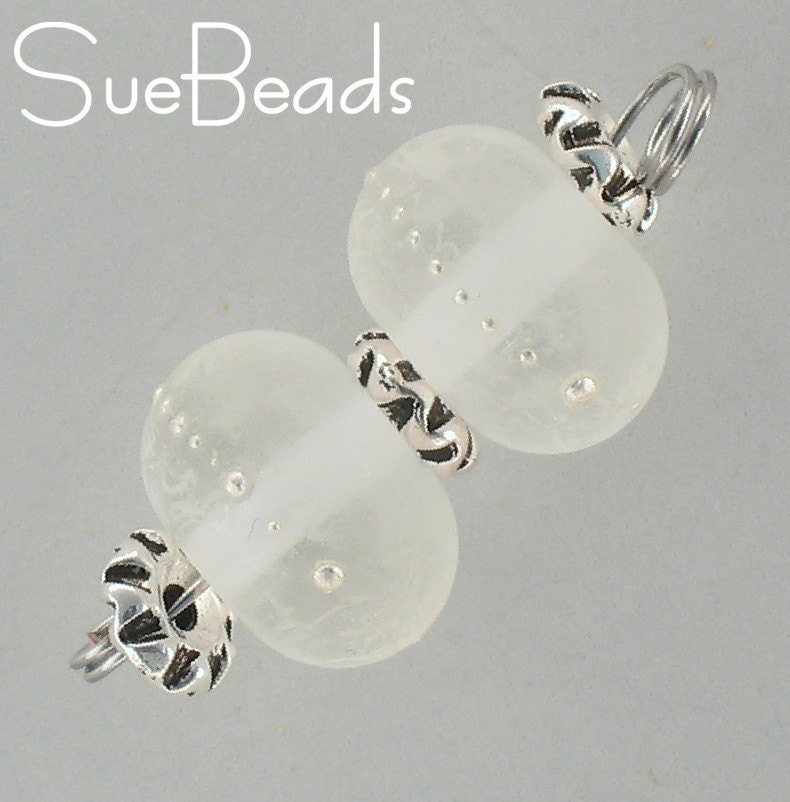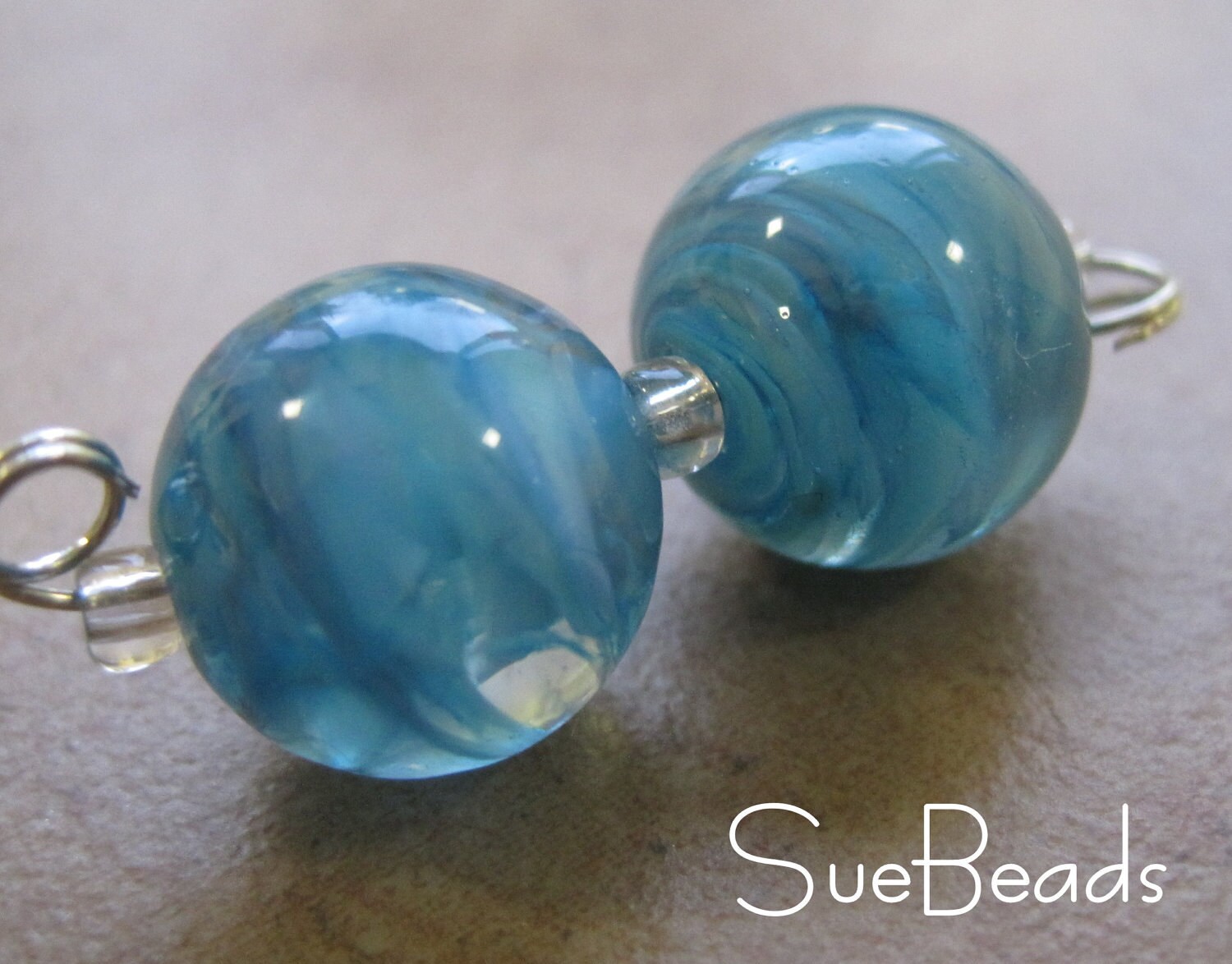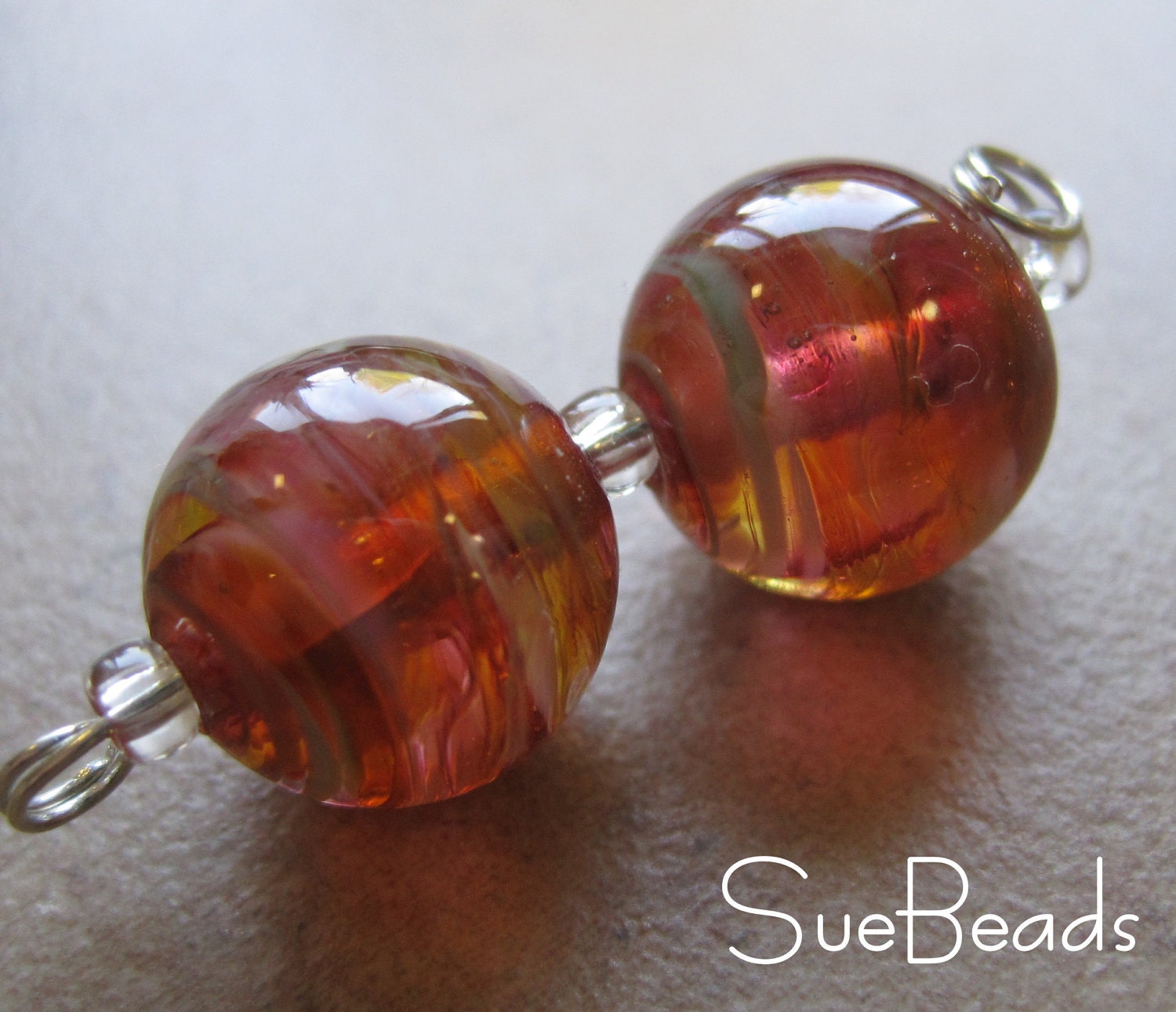 All three pairs above? Yep, mine! Can you hear the happy laughter?
Now, then, just to wait until we get power back. So that I can play. Oh, boy, I can't wait to play!
So I leave you with one question. When faced with no power, no heat and no hot water, what is your favorite distraction?
Mine is definitely a good book.
Erin (the 5 1/2 year old) has become a fan of puzzles.
Nate, who's three, has developed incredible skills at jumping from the couch to the mattress on the floor.
Oh, and I've also become distracted by yelling at the same three year old jumping from couch to mattress. Because, being the fireman's daughter that I am, I can only imagine said mattress fllyyyyying into the fireplace screen....