...with the first show of the season that is! Am I the only one who finds the first show to be fraught with uncertainty and panic? Ah well, maybe it's just me ;)
Anyway, my first show was on Saturday, May 10th on the Windsor Town Green. After a day of rain the day before, and predicted rain that same day, I was very concerned about how the show would go. Luckily, after a drizzley morning set up, the rain and clouds cleared out and the weather warmed up nicely.
This time around, in large part due to the rain and drizzle that didn't look like it was going to clear up when we were setting up, I set both of my 6 foot tables in the center of my tent. It looked like one big table. And it worked. Very well. People had room to walk around, and seemed more spacious to me. Probably in part to the booth area to one side was empty. Also, since the displays were mostly placed towards the front 2/3rds of the tent, I had a nice space to bring people to chat, or complete sales, or even adjust a few pieces.
SilverRose Designs
, and have decided to simply go with
Holly Westfall: jewelry
. So of course, I needed a new sign. I am a procrastinator-extraordinaire, so didn't leave myself time to order a banner or anything. Plus something like that wouldn't necessarily work with my style. So I decided at the eleventh hour to create a sign of my own. And you can see it up there. It's a simple piece of wood probably about 13 x 10 inches. I painted it black and while it was drying, I pulled out Photoshop and went to town. It's primitive and rustic and perfect. I printed out the logo on kraft paper, grabbed my matte medium and applied it to the board. I then antiqued the whole thing with some walnut ink and let it be. And it works, and I love it. So maybe I won't worry about a banner or anything. We'll see.
Anyway, I hope you're still with me after my long discourse! If you're visiting as a result of finding me at the Windsor Lions Club Spring Arts & Crafts Fair, welcome and I hope you enjoyed yourself at the fair!
My next show will be in New Milford the weekend of June 14th & 15th - please come visit me!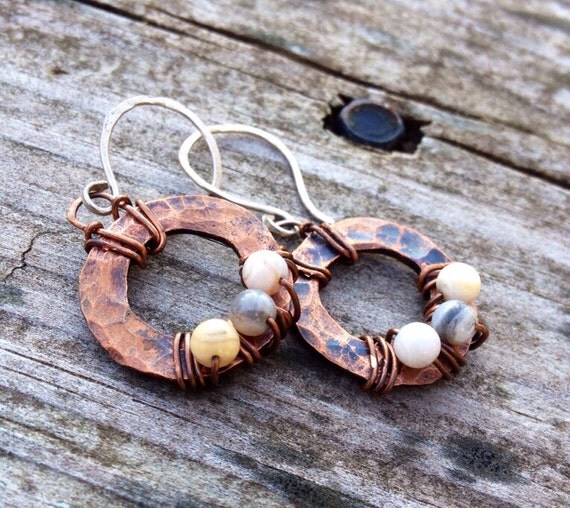 These beauties are still available and can be found in my ETSY shop!